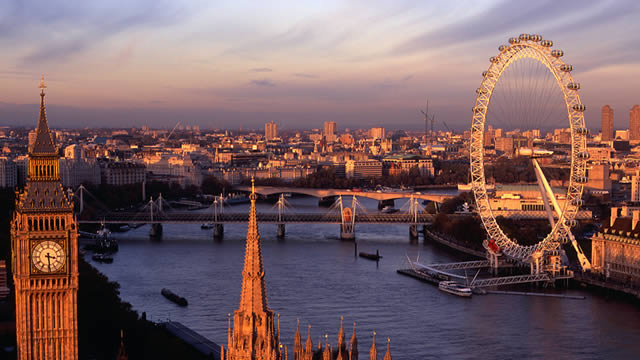 London
London is the capital city of England. It is the most populous city in the United Kingdom, with a metropolitan area of over 13 million inhabitants.
Standing on the River Thames, London has been a major settlement for two millennia, its history going back to its founding by the Romans, who named it Londinium.
The London Eye is a giant Ferris wheel on the South Bank of the River Thames in London. Also known as the Millennium Wheel, its official name was originally published as the British Airways London Eye, then the Merlin Entertainments London Eye, then the EDF Energy London Eye.
Big Ben is the nickname for the Great Bell of the clock at the north end of the Palace of Westminster in London, and often extended to refer to the clock and the clock tower.
london eye
telephone
big ben
Ir al Menu